Builders
Biltmore Co

When you choose to build your home with Biltmore Co., we will be with you every step of the way – from choosing paint colors, counter tops and flooring to the finer details such as lighting fixtures, faucets and door knobs.You can be confident that every detail will be taken into consideration! With our award-winning designs and custom craftsmanship, we know that your Biltmore Co. home will become a house you can't wait to come home to!
Nothing rivals the quality of Biltmore Co. homes. We thoughtfully develop every home and offer our stunning design into each project. You can pick one of 30 floor plans, or you can take one of the plans and adjust it to fit your family's needs and lifestyle.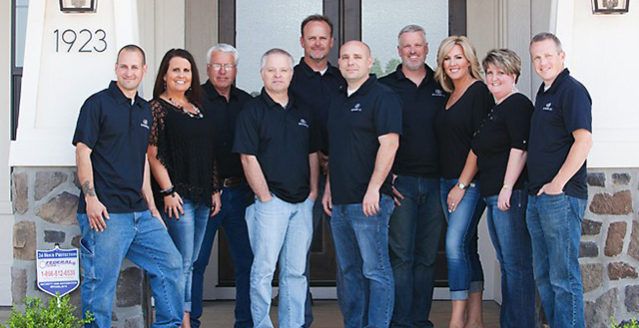 Biltmore Co. makes the new construction process easy. We work closely with you so that everything fits your personal style. Our design consultant works with you to help you choose finishes, colors and everything that helps to make a house your home.
We take pride in every aspect of our building process. From the first nail driven into the frame to the last tree planted, we work hand-in-hand with you to create a home that is specifically customized to your lifestyle and family needs. Whether you're a family of 7 or empty-nesters, our company's 100 years of combined expertise means that we speak "we're looking for more space," to "we're looking to downsize," or" we're looking to relocate "We have built it all!
---
Asbury Homes

Whatever we construct for you, rest assured the final product will meet or exceed National Building Codes. Our vast homebuilding experience has developed our eye for product-quality; we use premium materials and options to build your home to the highest standards.
Our exclusive floorplans are a reflection of our 30+ years of building experience – we have determined what works best. We are active in continually improving our methods and mastering the techniques of functional, efficient architectural design.
Whether you have an idea in mind or are starting from scratch, our team of seasoned professionals help to match our experience with your vision, resulting in the perfect home for you. As masters in construction, we can even utilize and work with any existing plan or blueprint.
Our close attention to construction management and scheduling means when we begin building your home, we aim to not stop until it's complete. We pride ourselves on keeping you within your budget! Let us show you the best routes to take along the way to ensure you receive the highest quality, while maintaining the best value.
Get in touch with us and start moving toward moving in to the house of your dreams.